Redefining Arcade Experience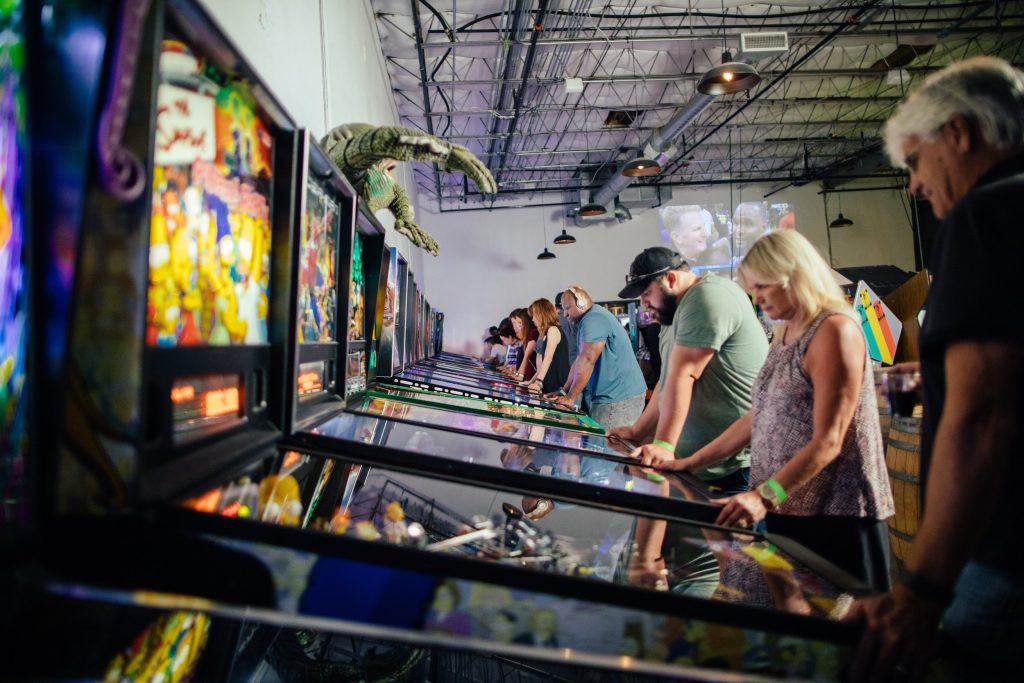 Arcade gaming has long held a special place in the hearts of gamers around the world
From the classic cabinets of the 80s to the modern virtual reality setups of today, the arcade experience has continually evolved, captivating generations of players. In recent years, a resurgence of retro gaming has breathed new life into the arcade scene, redefining the way we perceive and enjoy this nostalgic form of entertainment. In this article, we explore the power of retro gaming and how it is reshaping the arcade experience
1. The Allure of Nostalgia:
Nostalgia plays a significant role in the resurgence of retro gaming. Many gamers who grew up playing arcade classics such as Pac-Man, Space Invaders, and Street Fighter are now seeking to relive those fond memories. Arcade operators have recognized this desire and responded by reintroducing classic cabinets and creating dedicated retro gaming spaces. These nostalgic setups transport players back in time, allowing them to recapture the magic of their youth while introducing new generations to the golden age of gaming.
2. Modern Technology Meets Retro Gaming:
Advancements in technology have paved the way for innovative approaches to retro gaming. Arcade cabinets equipped with high-definition displays, enhanced sound systems, and improved controls provide an upgraded experience while preserving the authenticity of the originals. Furthermore, the integration of online connectivity has transformed arcade gaming into a social experience. Players can now compete with friends and gamers worldwide, sharing their high scores and engaging in multiplayer battles, all within the retro arcade environment.
3. The Rise of Barcades:
One exciting trend in the arcade scene is the emergence of "barcades" – venues that combine classic arcade gaming with a social and entertainment setting. These establishments offer a unique blend of arcade machines, craft beers, and a lively atmosphere, attracting a diverse crowd of gaming enthusiasts. Barcades not only provide an opportunity to relive the arcade experience but also serve as social hubs where people can connect, compete, and create lasting memories.
4. Preservation of Gaming History:
Retro gaming also plays a vital role in preserving gaming history. Many original arcade cabinets are becoming increasingly rare and difficult to find. However, thanks to the efforts of collectors, enthusiasts, and organizations, these iconic machines are being restored and maintained for future generations. Dedicated museums and exhibits showcase the evolution of arcade gaming, allowing visitors to appreciate the roots of modern video games and gain a deeper understanding of the industry's heritage.
5. The Future of Retro Gaming:
As technology continues to advance, the future of retro gaming looks promising. Virtual reality and augmented reality have the potential to revolutionize the arcade experience, transporting players into immersive virtual worlds while maintaining the classic gameplay mechanics that made arcade games so popular. Furthermore, with the advent of cloud gaming and streaming services, arcade enthusiasts may soon be able to access a vast library of retro games from any device, expanding the reach and accessibility of these timeless classics.
Conclusion:
The renaissance of retro gaming has breathed new life into the arcade experience, capturing the hearts of both old and new generations. By embracing nostalgia, leveraging modern technology, and creating unique social spaces, the arcade scene has been redefined, offering a compelling blend of the past and the present. As we look to the future, the power of retro gaming will continue to shape the arcade landscape, ensuring that the timeless appeal of these beloved classics endures for years to come.