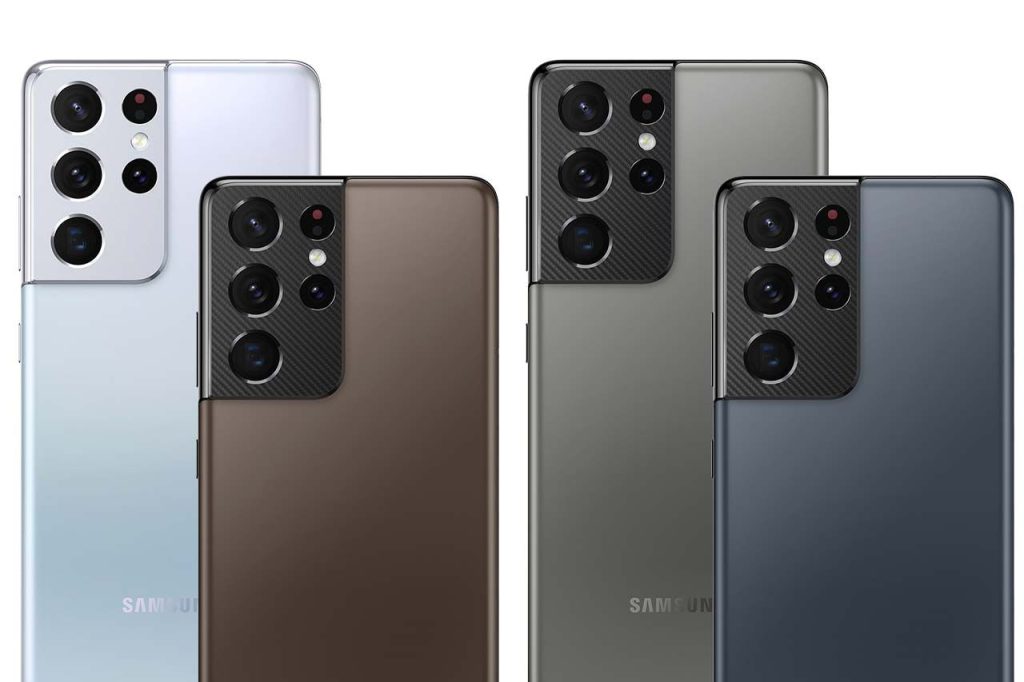 Samsung Galaxy S21 Ultra
Characteristics: Snapdragon 888/Exynos 2100, 6.8-inch Dynamic AMOLED 2X, Quad camera setup with 108MP main sensor, 5G, up to 16GB RAM, and 512GB storage.
Description: A premium smartphone with a standout camera and display. It offers robust performance and a sleek design, appealing to users who want a high-end Android experience. Its camera system is versatile, making it great for photography enthusiasts.
Price: Around $1,200.